Mother's Day Cookie Recipes
Low Fat Peanut Butter Cookie Recipe
A low calorie, low fat treat you can try when you get that urge for a sweet treat.
Ingredients
1 can (14 oz.): Low fat sweetened condensed milk
3/4 cup: Reduced fat peanut butter
1/4 cup: Fat free egg substitute
1 teaspoon: Vanilla extract
2 1/4 cup: Reduced fat biscuit mix
1/4 cup: Sugar

Method
1.Mix the milk, peanut butter, egg substitute and vanilla with a mixer on a low setting until it becomes smooth.
2.Add the biscuit mix and blend them well. Cover and chill for at least 3 hours.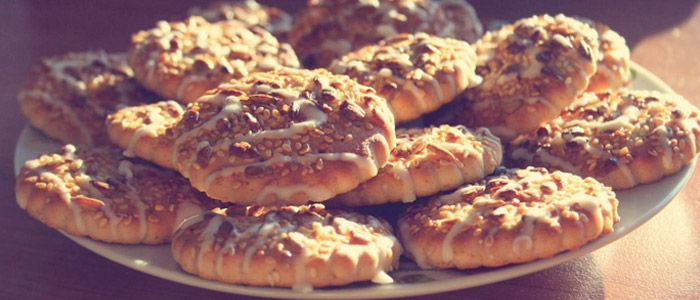 3.Preheat your oven to 350.
4.Drop the dough by teaspoonful 2 inches apart on a cookie sheet coated with nonstick spray.
5.Spray with sugar and bake the cookies until they become light brown, for about 6-8 minutes.