Mothers Day Brunch Recipes
Cheese Balls

Ingredients
1 cup: Cheese- grated
¼ cup: Refined flour
2 no: Eggs
¼ tsp: Chilli powder
½ tsp: Baking powder
Oil for frying
1 tsp: Salt

Method
1.Mix all the ingredients except the oil and beat to a fluffy batter.
2.Rest in a cool place about 15 minutes.
3.Heat the oil and deep fry spoonfuls of the batter to a golden color, first at high then medium.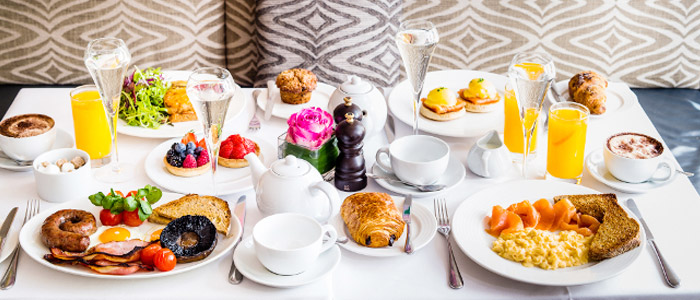 Rava Palappam
Ingredients
Semolina or Rava Fried to Brown
Milk 1/2 litre
Ghee
Dry Grapes 150 gm
Vanilla Essence 2 tsp
Sugar - to taste
Method
1. Boil the Milk and add sugar in it.
2. When milk boils add Rava or Semolina and grapes.
3. Stir to get a pasty level.
4. Add Ghee - 1 teaspoon.
5. Cut off heat.
6. Now, paste Ghee in a flat vessel. Level some sugar on bottom.
7. Pour the content to the flat vessel and flatten.
8. Add Vanilla essence.
9. Again put some ghee and sugar on top.
10. Allow to cool and freeze.
11. When chilled cut to slices and serve.
12. Rava Palappam is ready.