Mother's Day Flowers (Carnations)
Fragrant and beautiful, Carnation flowers have become symbolic of mother's love and also Mothers Day. Tradition of flowers on Mother's day was initiated by Miss Anna Jarvis. Miss Jarvis was also instrumental in the official celebration of Mother's Day and the declaration of national holiday in US to mark the day.
Beginning of the Tradition
The tradition of gifting carnations on Mothers day began on the first official Mother's Day service on May 10, 1908. Miss Anna Jarvis sent 500 white carnations to the Andrews Methodist Episcopal Church, in Grafton, West Virginia. The flowers were meant to be distributed amongst the mothers. Others present in the mass were also asked to wear flowers. White carnations were a favourite of Miss Anna Jarvis's mother, Mrs. Ann M. Jarvis. Miss Anna Jarvis explained the reason for her selection of flower,
"The white carnation is preferred because it may be thought to typify some of the virtues of motherhood; ... whiteness stands for purity; its lasting qualities, faithfulness; its fragrance, love; its wide field of growth, charity; its form, beauty..."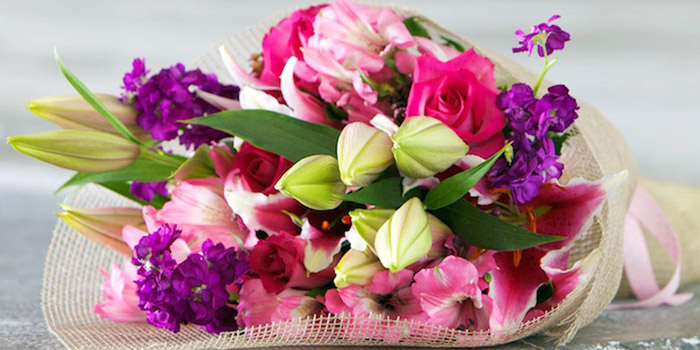 Miss Anna Jarvis continued with the tradition of sending carnations to the Andrews Church. She send over 10,000 carnations in the subsequent years as a personal gift to the church on Mothers Day. This gradually lead to a custom of gifting carnations to mothers. Today carnations are worn and gifted worldwide on Mothers Day and have become symbolic of purity, strength and endurance of motherhood. As a custom red carnations are worn to honor living mothers and white carnations for the deceased mothers.
Carnation: The Divine Flower
It may be known that carnation is the common name for the cultivated variety of the clove-pink. Botanical name of the flower is Dianthus caryophyllus. It is likely that the word carnation is derived from coronation, as the flower's dented leaves somewhat resemble a crown. Carnations are also considered to be divine flowers. Carnations are generally white, pink, red or reddish pink in colour. Though carnations of other colours can also be found.
Trends
Cashing in on the growing demand for Mother's day flowers, florists design attractive carnation bouquets on the specifically on the occasion of Mother's Day. World over people send flowers for mother on this day.