Mother's Day Messages
A mother is a marvellous creation of God imbibed with all His qualities of love, affection, and care. They are sent to the Earth in different forms to take care of His children and contribute their lot in making them wonderful human beings. With their unconditional love and inevitable support, people can achieve any milestone just by implying some brains and hard work. She is the one who makes home a worthy place to live in and in her absence, everything seems to be just futile.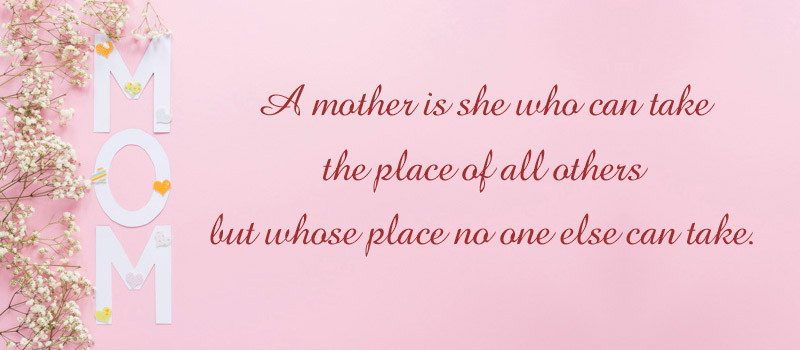 The international occasion of Mother's Day is celebrated to acknowledge the true spirit of motherhood and express one's love and gratitude towards her for making us who we are. If words are falling short to convey heartfelt emotions to her, then sending Mother's Day messages boasting with hearty and unexpressed sentiments is an incredible thought to take further your Mother's Day celebrations. The beautifully crafted message lines will express each and every feeling you hold for her in your heart in a remarkable way.
As Mother's Day is not just about the conveying your emotions to your real mother, but it's a day of reaching out to each and every lady who has been a source of constant support for you and showered you with all the motherly affection and love in every phase of life.
Mother's Day Messages for Mother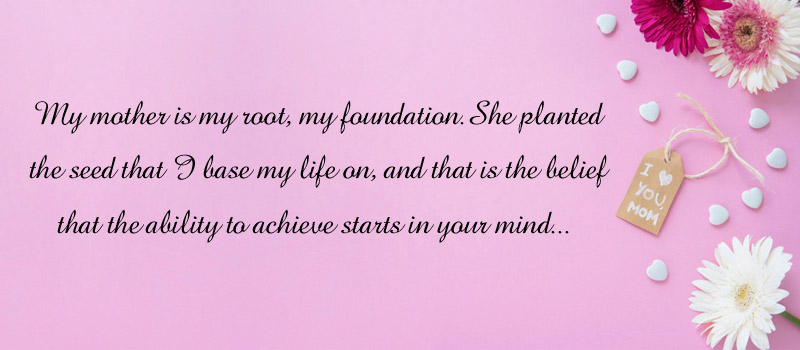 Ever since she became a mother, you have been an apple of her eye. She never let you go off her eyes and has taken immense care of you at all times. She is your mother; your source of love and inspiration. Extend your thanks to her with a beautiful and heart touching message to her on Mother's Day.
Though I am a bit of an introvert, this Mothers' Day, I will let myself loose and express all my love and respect for you. I Love You Maa!!!
I am climbing the stairs of success day by day…All because of you. Thanks for giving me a perfect life and supporting me always. Happy Mother's Day Mom!
You are my pillar of strength, conviction, and dedication. You truly deserve an award for all what you have done for me. Love you, Mumma!
You are a perfect mom to an imperfect child. Thank you for accepting my flaws and loving me like always Ma. Happy Mother's Day!!!
My life is like a lush green meadow filled with happiness, serenity, and contentment in your presence. Thanks Mom for always being there for me. Happy Mother's Day!!!
Dear Mom,
You are the only one who made this house into a welcoming home. Dad and I are very lucky to have you.
I Love You!!!



This Mother's Day, I will go all out in telling everyone how fantastic my mother is. Cheers to our amazing mother-child bond. Happy Mother's Day!!!
You are a queen of our hearts who have always wished and prayed for our happiness and prosperity. Wishing you're a very HAPPY MOTHER'S DAY!!!
It was your voice which has pulled me out of a dark tunnel and again filled me with hope and joy. It was your hands which have comforted me after a scary nightmare. You have always been by my side assuring me of your presence at all times. A very big thank you, mother, for your constant love and affection!
Hey mother,
You will always be the most amazing person that I will ever know. You are a blessing for me from God forever and ever.
Happy Mom's Day!


'Thank you' seems just not enough for all the sacrifices you have done for me. I Love You the most Mommy. Happy Mother's Day!!!
A very big thank you for bringing smiles on my face, for your warm hugs, for your words of encouragement and countless other things you have done for me. I love you, mom!


The affection and kindness in your heart are adding more to your beauty day by day…Wishing you a very happy Mother's Day my special lady!
This is the day to venerate
How special you are in our life
My dearest loving Mother
And an endearing and special wife.
Happy Mother's Day 2019!
"M" stands for the 'million' needs you fulfilled,
"O" stands for the 'only' special one,
"T" stands for 'tears' of happiness you shed,
"H" stands for a 'heart' of purest gold,
"E" stands for 'eyes' brimming with love,
"R" stands for 'right' which she'll always be.

"God could not be everywhere, and therefore he made mothers." - Rudyard Kipling
"A mother's arms are made of tenderness and children sleep soundly in them." - Victor Hugo
To the most wonderful mom in the world, Happy Mother's Day! Thanks for being my excellent cook, a perfect counselor, taxi-driver, cheerleader, and the best all-rounder mother in the world.
Roses are red, sky is blue, sugar is sweet, and so are you! Happy Mother's Day to the best mom in the world, I love you!
Your arms were always open when I needed a hug.
Your heart understood when I needed a friend.
Your gentle eyes were stern when I needed a lesson.
Your strength and love has guided me and gave me wings to fly.
- Sarah Malin
Mother's Day Messages for Grandmother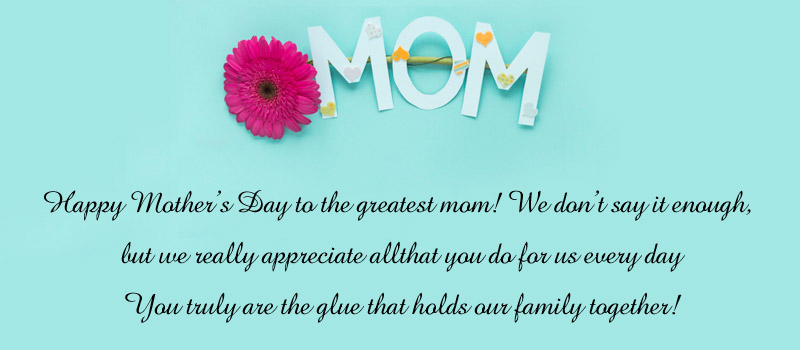 The presence of grandmother in life is like having a bright torch in hand that will take enlighten our lives with its brightness. Her engrossing fables with a good moral in the end, sharing of life experiences, and of course the yummy food are something which no one can beat! No matter, by which name you call her, grandma, granny, nana, amma or any other, your Grandmother is someone who deserves to be loved and honored on Mother's Day!
Your stories have always been my source of inspiration. Thank You Granny for your constant love and support at all times. Happy Mother's Day!
My sweetest grandmother, you hold a very special place in my heart and I am very lucky to have you in my life. Thanks for your immense love, affection, and your helpful guidance. Wishing you a very happy Mother Day 2019!
I remember the time when you pampered me with all your love and admiration. Your wrinkled hands on my head gave me immense power and strength to achieve my goals. Keep spreading your love in my life! Wishing you loads of happiness and good health on Mother's Day with all my heart!
You always made sure in making everyone comfortable and feel loved. It's a God gift that you have inside you! Happy Mother's Day Grandma!
I am blessed with a grandmother who I immensely love, respect, admire, follow, appreciate, obey, learn from, and listen to. Thanks for making a better person Nana. Happy Mother's Day!
Sending wishes on this sweetest day to the sweetest person that I ever knew. Happy Mum's Day Grandma!
You will always be in our hearts and minds no matter what! Wishing you tons of love and happiness this Mother's Day 2019!

You are an epitome of feminine love, zeal, and strength for all of us. We all wish for your happiness and good health Grandma this Mother Day!
Your life for us is no less than a true example of love, sincerity, and kindness. You are certainly an inspiration for us. Love You Nana!
Your love and guidance have always been like streetlights on a dark road in my life. Thank you Dadi for always being there for me.
You are my savior from the scolding of Papa and Mumma. Thanks for being my protector and hiding my secrets from everyone. I love you Granny!
A grandmother is an amazing woman. She's a fantastic combination of affection and kindness, love and laughter.
"We should all have one person who knows how to bless us despite the evidence, Grandmother was that person to me." - Phyllis Theroux
"A grandma is warm hugs and sweet memories. She remembers all of your accomplishments and forgets all of your mistakes." - Barbara Cage
A grandmother is a beautiful culmination of parents, a teacher, and a best friend in bits. Happy Mother's Day Nanny!
Mother's Day Messages for Mother-in-Law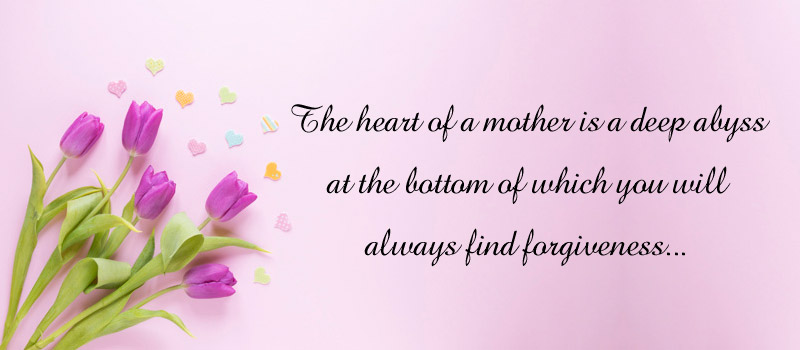 She may not be your real mommy, but she has been your source of constant support and love in a completely new family. You are like a daughter to her which she really admires. Express your love and regards to your mother-in-law on this Mother's Day with your heartfelt messages.
You are the most encouraging woman that I have ever met. You are an adorable wife and an amazing mother…I am very lucky to have you in my life…Happy Mum's Day to you!
Dear Mom,
I am falling short of words to express my love and gratitude to you. Thanks for being such a wonderful soul and my support system in a new home. Love you always Maa!
I always pray for you twice to God as you are not just a mother-in-law but also my loving mother… A very big thank you for taking me as your daughter and immensely loving me…Happy Mother's Day Mumma!
My loving, caring, and respectful wife is your mirror reflection. Thanks for making her just like you. Have a wonderful Mother's Day mother-in-law!
I have got a best friend in the shape of you. Thanks mom for bestowing me with a healthy and happy married life. Happy Mother's Day!
I have the best of both the worlds; a caring real mother on one side and a doting mother-in-law on the other. Happy Mother's Day to both of you!
A very big thank you for giving me such an amazing and loving husband. He is certainly a pleasant result of all your years of respectful upbringing and immense love. Happy Mother's Day mother-in-law!
Dearest Mom, you are certainly a big blow on the faces of the people who think of mothers-in-law as bitchy. You are wonderful and a beautiful person inside-out. Sending you tons of love and respect this Mother's Day 2019!
You are noble, calm, benevolent, kind, loving, and so much more which together makes you a wonderful and special person. We are so lucky to have you in our life. Wishing you the best Mother's Day ever.
My wedding is the most beautiful thing that happened to me not just because of my affectionate husband, but also because of you. You are a loving, caring, and pampering mother who never leaves a chance of showering with your love. Thank you for all the smiles and laughter…Happy Mother's Day Maa!
Mother's Day Messages for New Moms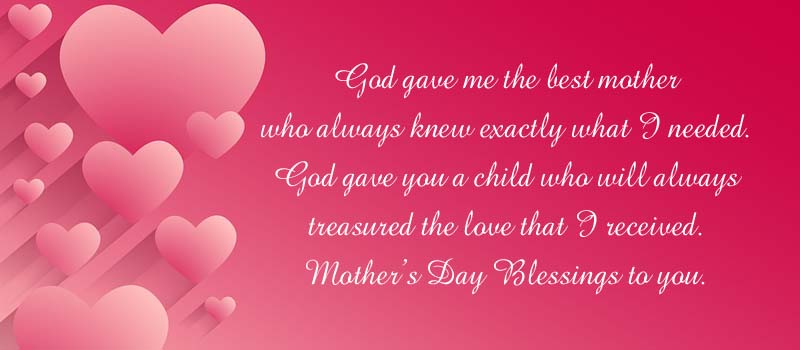 Stepping into motherhood is a wonderful journey travelled with more challenges to come. Send loads of wishes to the new moms on Mother's Day in your acquaintance and wish them best of luck for the new phase in their lives in which they remarkably ventured on!
What an amazing feeling that would be of giving birth to a new life! Now you have become a mom to the cutest little kiddo, sending you a load of best wishes on your first Mother's Day! Have great and wonderful motherhood!
"I believe the choice to become a mother is the choice to become one of the greatest spiritual teachers there is." – Oprah

There will be so many times where you feel like you've failed. But in the eyes, heart, and mind of your child, you are a Super Mom. Happy Mother's Day darling!
A baby will make your love stronger, days shorter, night longer, bank balance smaller, clothes shabbier, home happier, and the future worth living for. Happy Mother's Sweetie!
"Birth is not only about making babies. Birth is about making mothers…strong, competent, capable mothers who trust themselves and know their inner strengths." – Barbara Kate Rothman
Mother's Day Messages for To-be-moms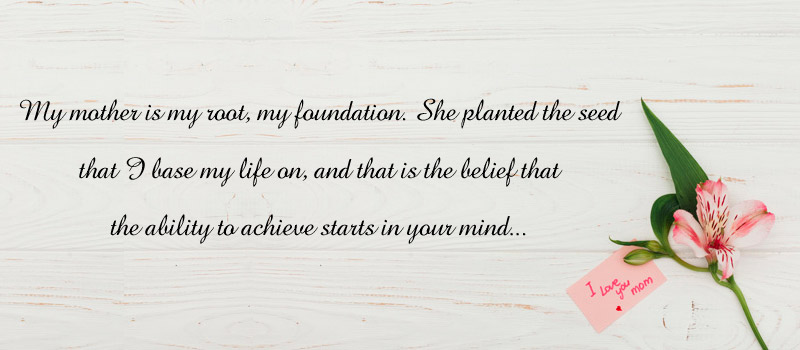 Pregnancy is the most amazing time in a woman's life. The changes her body experiences and the feeling of a life growing inside her fill the heart with joy and contentment. If there is someone in your life going through a similar phase, wish her a wonderful and blissful Mother's Day.
Embrace motherhood with great pride and enthusiasm. Wishing a very happy Mother's Day to my sweetest to-be-mommy!
Becoming a mom for the first time is wonderful. You have been blessed with an amazing experience that will last for a lifetime. I wish you congratulations on your first Mother's Day.
No other gift in the world will be more special than the gift of motherhood. You're going to be a great mom! Wishing you happy Mother's Day.
Bringing a life into this world will be a tough job, but I know you'll face it with strength and confidence! Happy Mother's Day!
There is nothing as powerful as the love a mother for her child. I am sure you feel the same right now. It never goes away, and it never stops. Happy Mother's Day mommy to be!
Mother's Day Messages from Husband to Wife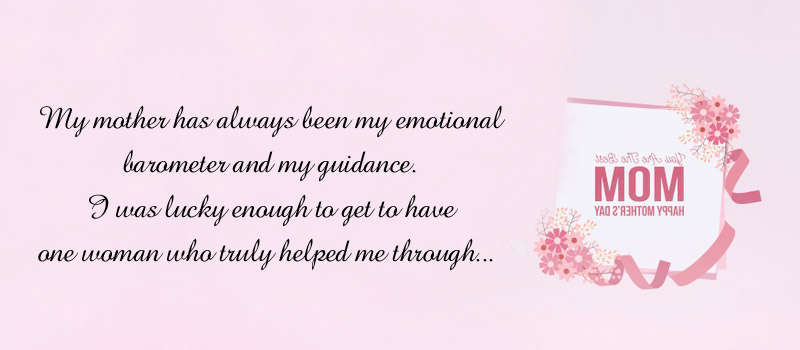 Donning the hat of a caring wife and a loving mother perfectly is never easy. It requires both patience and satisfaction in whatever you do. Being a husband, it becomes one's duty to applaud her wife for everything she does for the family. This Mother's Day, greet your wife with a warm and hearty message to express your love and gratitude towards her.
You really are a wonderful wife and a mother to our children. I'm very grateful for sharing my life and parenthood with someone as fun and understanding as you. Happy Mother's Day Darling!
Your friendship, your dedication towards our family, and your love shapes my life. My life is wonderful all because of you! Happy Mother's Day to My Sweetest Wife!
God has blessed me with a woman who has turned out to be a beautiful mother, an amazing wife, and an incredible friend. I'm thankful to God for sending you as a blessing in my life. Happy Mother's Day sweetheart!
You are the queen of my heart and our home. I love you with all my heart and I wish you the best on this Mother's Day. Thank you for blessing with such amazing children!!!
"No man succeeds without a good woman behind him. Wife or mother, if it is both, he is twice blessed indeed." - Godfrey Winn
Mother's Day Messages for Sister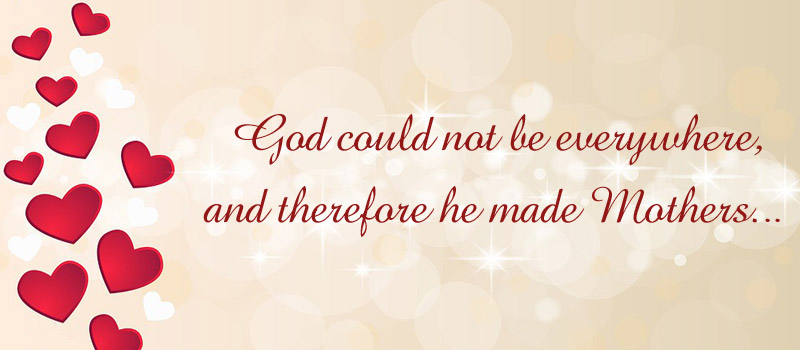 Sisters are beautiful and understanding the creations of God to fill our lives with happiness and love. They are secret keepers, caretakers, supporters, and best friends in people's lives. Wishing your sister, who is a mother or your elder sister who has been like your mother, on Mother's Day with an endearing message is the sweetest gesture.
You deserve all the honor and respect for all you have done for me. You are an excellent mother and a remarkable sister. You are my biggest prized possession! Happy Mother's Day!
You are a great blessing in my life and others in the family. I'm very proud to call you my sister! Happy Mother's Day!
Our friendship is so deep that people cannot understand. It began with true sisterly love and gradually transformed into a loving and respectful bond that's parallel to none! Thank you for being there in my life! Happy Mother's Day!
Whom would I be if not for having such an awesome sister like you? I don't even want to know! You're fantastic and I love you! Happy Mother's Day!
To My Beautiful Sister, Happy Mother's Day. Being sisters was amazing and being mothers together is so much better. You are the best mother I know till date and you inspire me every day.
Mother's Day Messages for Stepmothers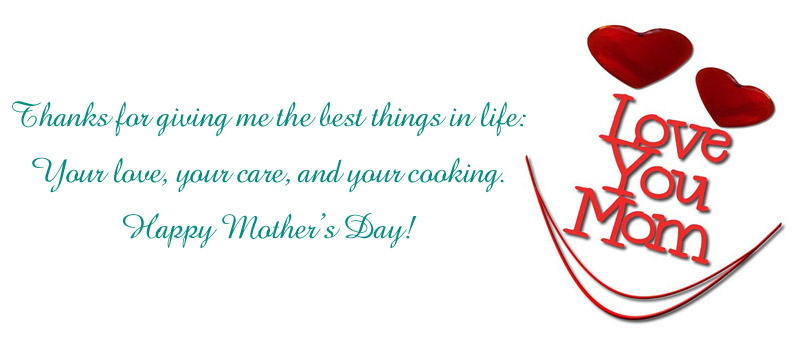 Stepmothers have always faced the brunt of the society referring them to as house breakers. But, not every stepmom is like a villain, some are even more affectionate than real mothers. They complete your life with all her motherly love and affection. She is that special person you can talk to, take advice from, and learn from. Preparing a special Mother's Day card for her with a hearty Mother's Day message will express how much you value your relationship with her.
We may not be related by blood, but you've always showered your love on me as my real mother would! Happy Mother's Day Mom!

I really want to express my big thanks to my dad for bringing you as my stepmom. Big thanks to God for sending me my bundle of joy in your form. Happy Mother's Day Maa!
You are the answer to my prayers of having a sweet and loving mom. I love you mother!
You may have not given me birth, but you have always loved me, pampered me and cared for me as any other mother would do for her child. Wishing you a very Happy Mother's Day!
You came into my life as a God's blessing and completely transformed it with your love and affection. Your presence in my life is the most fantastic thing that happened to me. Happy Mother's Day Mommy!
Mother's Day Messages for Daughter-In-Laws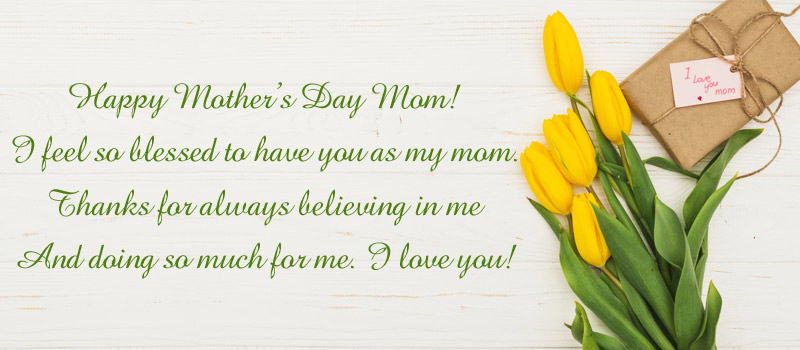 Send warm and loving wishes to your sweetest daughter-in-law who has made you a grandparent and blessed you with the family's next generation.
You are such a significant part of our family. Every day, I remember how special you are to me, my son, and my grandchildren. Happy Mother's Day to an amazing "Daughter"!
My grandson deserves the best mother in the world, and that's exactly what he has. Happy Mother's Day!
On this lovely occasion, when people honor mothers, I am thinking of you….with all love and respect for all the love and generosity you brought in our family…Have great and blissful motherhood!
May your Mother's Day be as beautiful as you are in your heart. Happy Mother's Day to the most amazing Daughter-in-Law and Friend!
We really want you to know that you are immensely appreciated for being such a perfect wife to our son, and an amazing mother to our grandchildren. We love you for simply being you!
Happy Mother's Day!
Mother's Day Messages for Aunts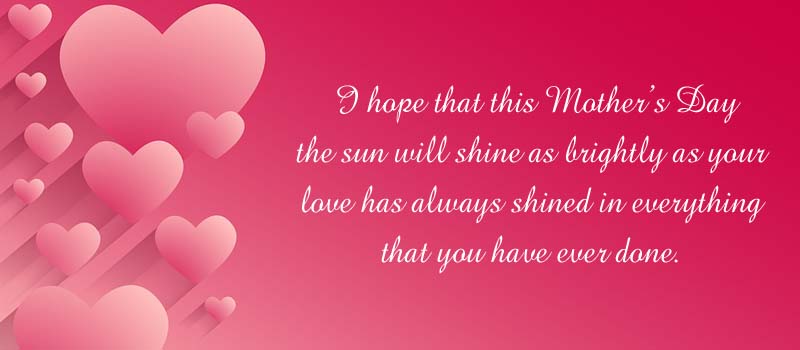 Aunts who are mothers hold the same emotions as our mothers. They shower their love and affection on us and often bring presents for us when they visit us. Send Mother's Day wishes to them to let them know that you love and respect them.
May God's blessings fill your Mother's Day and life every day! Happy Mother's Day to my most charming Aunt!

Sending you lots of kisses and hugs on Mother's Day that is full of love and best wishes! Happy Mother's Day, Auntie!
You are one of the most honest and positive people that I know. That's what makes you more special! Happy Mother's Day Dear Aunt!
When I think of you, my heart fills with happiness. You are such a jolly person and you bring that to in other people's lives. May your Mother's Day be as wonderful as you are!
Wishing you more beauty, a bounty of amazing things, and some extraordinary moments that will make your celebrations just perfect! Happy Mother's Day, Aunt!
Mother's Day Messages for Friends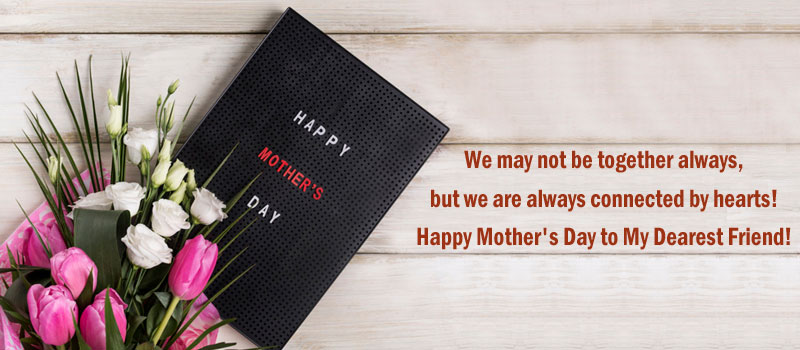 Friends are one of the most prized possessions in everyone's life. The moments of fun, happiness, laughter, and secrets that we share with them are certainly the best times spent in our lives. If your friend is a mother to a cute little son or daughter, send Mother's Day messages to her to make your bond sweeter.
You are truly a gift from God that I can bank upon and a wonderful role model of a mother! I pray that you have a wonderful Mother's Day!
We may not be together always, but we are always connected by hearts! Happy Mother's Day to My Dearest Friend!
One of my most amazing friends happens to be one of the most wonderful mothers on this planet! Happy Mother's Day to you darling!
Without you being there, my life would be less radiant, less happy, and less satisfied. You add so much happiness in my life and I am grateful to you for that! Happy Mother's Day!
Friendship and motherhood are two of the most awesome things that anyone can experience! Happy Mother's Day to you!