Mother's Day Jewelry
Jewelry is the most popular and appreciated Mother Day gift. If after a tough brainstorming session and a hard look at your cash reserves, you have finally decided to buy Jewellery for Mother, the big question facing you would be to decide on the most appropriate Jewellery on Mother's Day. In the present time Jewellery markets all over the world are experimenting more with designs and materials than ever. This creativity boom in jewelry definitely gives you more choice to decide from but their mammoth range will most certainly confuse you.
To make your job easy here are some Mother's Day Jewelry Gift Selection Ideas:
Pearl Sets: Extremely elegant in looks, Pearl Sets suits all ages and occasions. Their comparatively lower cost makes it at ideal Mothers Day Jewellery.
Fashion Jewelry: Fashion Jewellery are a rage all over the world. Decide what suits your mother most and choose accordingly. A little surfing on the net will give you a better idea.
Beaded Jewelry: Beaded Jewelry comes in bold colours and ethnic designs. People are experimenting with them in various sizes - tiny, medium and large. These are being used as a style statement and are extremely popular.
Pendants and Lockets: These days pendants and lockets are being exclusively designed for the occasion of Mothers Day. These can be personalised, and you can go in for Moms initials and how about gifting a 'Best Mom' Pendant to your Mom.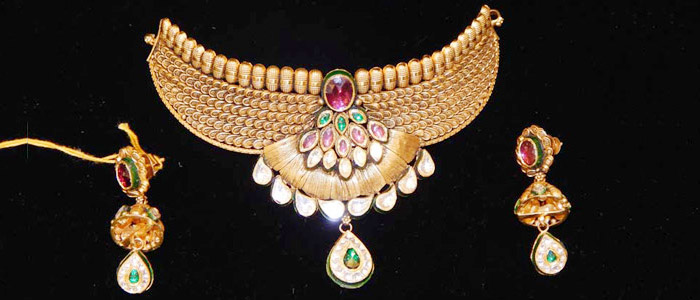 Bracelets: Bracelets carry a style statement which every woman wishes to sport. Bracelets are available in various materials like charm bracelets (these can be personalised using alphabets), pearl bracelets, diamond studded and gold bracelets.
Diamond Stud Earrings: Diamond stud airings are simply a class apart and are very much in vogue. These come in a variety of designs to suit all pockets and styles.
Now some tips to make your Mother's Day Jewellery shopping experience a pleasure:
1. Always take into consideration the choice of your Mom. The gift is meant for her not you.


2. Decide what your mother needs. If she has just bought a necklace gift her matching earrings. If she has bought a new party dress, present Jewellery which will work as accessories with the dress. Think of what your mother has been looking for since a long time. Is she planning to add pearl set in her collection or some new bracelets?? Think hard.



3. Always buy jewelry of a trusted brand. If buying from a local jeweler ensure the standards are up-to-the-mark by cross checking from a government's measurement department.


4. If you are planning to buy diamond Jewellery, educate yourself about the 4 C's of diamonds. Similarly gather information on quality of pearls and gemstones in case you are thinking of gifting those on Mother's Day.


5. If you are buying Mothers Day Jewellery online, it is advisable to use credit card instead of debit card, that way no money has left your account.