Top Ways to Encourage a Young Mother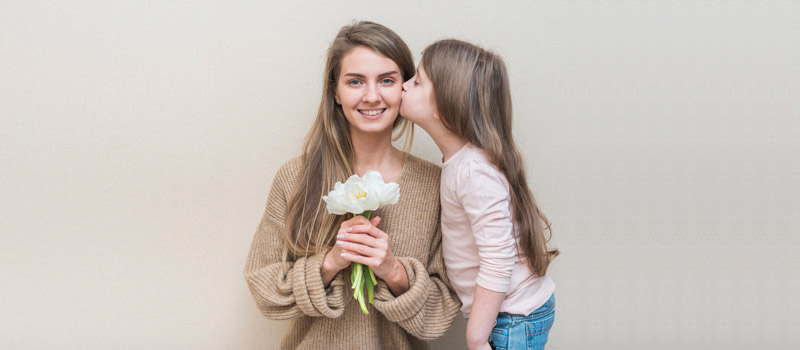 Posted on : 04 April 2019

It's "the indomitable spirit" that gives her that kind of strength to beautifully be a young mother. In the stage of life, when one still needs mother, becoming mother is really a commendable job.
Every part of motherhood is a real challenge in itself, and a tough nut to crack. And, a few early years are both physically and emotionally demanding to an unimaginable extent. Becoming mother in an early stage of life may sometimes make one feel discouraged and inadequate as a mother.
Life suddenly starts revolving around, changing the diapers, nursing, potty training, summer breaks, birthdays, and holidays. And, there would be only a few days (that can be counted on fingers), when the young mother gets to sleep for a few hours.
And, it's important for young ones to understand the hardships that their young mother has gone through. They should have that kind of respect and love for their mother and reciprocate for all the sacrifices she has done.
Let's see some ways to impress and encourage a young mother. This list has been prepares meticulously to encourage young mothers. To make them realize the immense strength of being a young mother.
Top Ways to Impress Young Mother
Text her Surprisingly
She would be more than happy to get this text that she must not have thought. Mother's day is the perfect time to do that. This out of nowhere pleasantly surprising message would be nothing more than a Mother's day gift for her. She may not be in the habit of checking her phone, and therefore it's important to be patient in this case. Don't feel bad if she is not replying, it was just to make her realize that she is loved.
Put her favorite dress secretly on her door
Deny to stop by her house while passing on the way, but secretly put on her door a "a secret surprise" for her. This is going to remind her of the times when she was in that zone of love and everything. This surprising gift would make her realize that she is loved, she is valued and she is adorned.
Look into her eyes & utter poignant words
This is superbly a precious way of conveying love to anyone who is loved. Find that poignant moment when this can most effectively convey the feelings of heart. Make her sit surprisingly, look into her eyes and tell her that "you are the greatest, the most loving, affectionate, and smartest mother of this universe. This reinvigorates the soul connection between mother & children!
Take time to Praise her & encourage her for the efforts she puts in
It's the effort that matters! Take some time on mother's day to make a list of all her efforts and secretly place that list on her bedroom. Do it in a way that when she opens her eyes in the morning this is the first thing that she notices. This is the best way of saying that all her efforts are being noticed.
Send her an encouraging Mother's day card
Mother's day is just around the corner and it's the best time to send her some encouraging piece of words. On the first hand, this will make her realize that her efforts as mother are being noticed and this will make her feel great. Let her know that God resides inside her and you can see that motherly God every time you look into her eyes.
So, these are a few ways by which children can encourage their young mom. These mother's day celebration ideas will give her a positive impression that the efforts she has put in and the sacrifices she has made, have not gone unnoticed. She truly resides in her children minds and nothing can ever replace the love she has had given.