Every time you smile, I draw a lot of strength from the heavens!! What is astounding about a mother-child relationship is that little creature keeps on pouring the incredible strength in its mother's life. Probably, it's her little glittering eyes whose shining bright light fills every cell of a mother with sublime energy.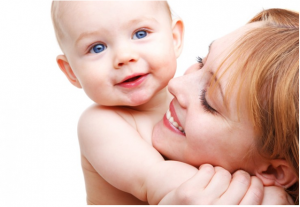 The profoundly deep and innocence of her child remains in her heart for all of her life and she keeps nurturing it. As long as she lives, she lives with the incredible strength of fighting anything for bringing happiness in her child's life.
Here's how a mother, at every stage of her child's life keeps multiplying on her strength…..
1. When she comes to know that she is Pregnant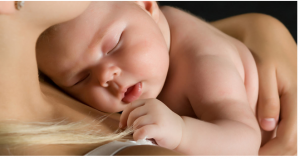 The day she comes to know that her baby is somewhere inside her, it makes her feel delighted. There's a special strength that she begins developing and that prepares her for being the best and the strongest mother. From that very day she starts feeling the strength to take up the pain of having her child.
2. When she gives birth to her child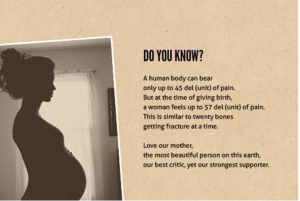 We are not aware of the fact but giving birth to a child is equal to getting 20 bones fractures at the same time. It is so very painful but a mother bears this pain with such strength that is incomparable and she brings out that strength from the kind of connection that she feels from her child. When she holds her child in her arms, she forgets everything that she had to go through. That happiness empowers her!!
3. The first few years of her Motherhood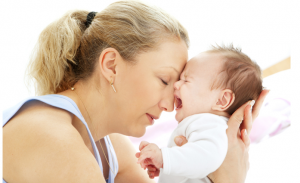 The few years of giving birth to the child are really very trying as it brings so much of transformations into a mother's days and in nights. She is the one who has to do every little thing for her child and for that she has to make big changes in her schedule. Days and nights become same for her and she will have to take all the care for the child from mid-night to the early morning. And, the beautiful thing is that she just gets the strength to take up the responsibility with happiness.
4. When she watches growing up her child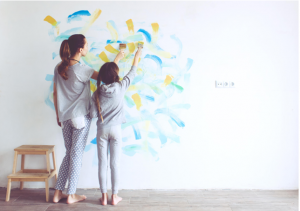 It's not any exaggeration but the kind of strength that a mother has to fight with anyone for making every little dream of her child a truth is unparallel. She might not have been able to do something that she loved doing the most but she will make all the efforts to make it happen for her child. In her eyes her child is the most beautiful gift that she could ever get from heaven.
5. When her Child turns into a big grown-up person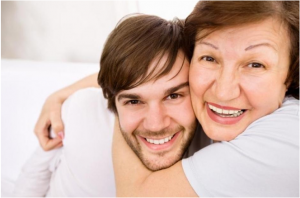 No matter how old you grow, your mother will always be there helping and guiding in every thick and thins. Some of the most incredible moments that you can spend in the times of happiness and in the times of despair or joy is only with you mother. God blesses her with all the strength to help her with the best advice that she could. Even if you have your children you can always feel the warmth of your mother's lap.
A mother is a reservoir of energy, a powerhouse of love and the strongest thread of strength that fills the life of his children with happiness and merriment. It is the beautiful bond that God has created between a mother and child that gives her the strength to face all the pain and hardships in process of being a mother.
Mother's day 2018 is approaching fast and it will be celebrated on 13th of May that is probably a month far. You must not forget to make your mother feel special with delighting Mother's day quotes, wishes and messages for Mother.
Cheers to the strength of a Mother!!