Mother Teresa once said that "Every time you smile at someone, it is an action of love, a gift to that person, a beautiful thing", and can we ever imagine, how many such gifts we have gotten from our own Mothers. It's incredible; the way she smiles every time, after looking at her children faces and that compels us to envision strength that she hides in her heart.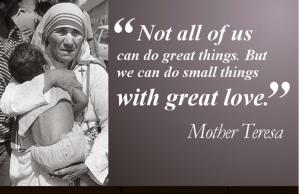 Thinking of Mother Teresa and her act of adopting the whole world as her children is the greatest epitome of motherhood. The love, compassion and affection that she had for her children in her heart an incredible example of the power of the term "Mother". It creates wonders!!
Here are 7 ways by which Mothers can change the world as taught by Mother Teresa…..
1. "Teach children the art of Loving the family in every situation"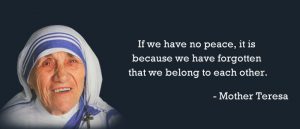 No matter what is bothering you and the family, it is very important that you are always well behaved, compassionate and loving towards each and every member of the family. Because, that's what your child is going to imitate! Be very conscious to teach love and compassion in the family.
2. "Let the magic of Joy be infectious. Let it spread through the air!"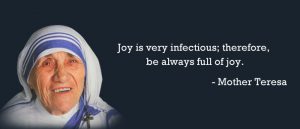 There is happiness in being happy!! Keep that mantra always into your front pocket and never let your smile disappear because of any situation. Joy is actually infectious and the more of it you will have the more it will spread through. So, in every situation, be happy and joyous!!
3. "Teach children to keep their connections alive"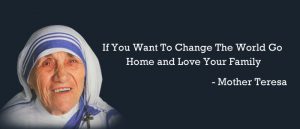 In this fast paced world, the tragedy is that we are forgetting to gathering happiness from the small things. Discovering the new ones is absolutely great but not at the cost of killing our relationships. You must show your children the importance of the family, friends and other connections. It will enrich their life!
4. "Praying is Miraculous: Teach your children to Pray"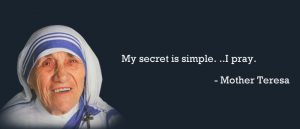 Praying does not need you to be mechanical, you can world and pray simultaneously. It will not be a hindrance to any of your tasks rather it will make you stronger in your endeavours. Simply saying in your heart, "I love you God", "I trust you God", will create wonders!!
5. Get your children acquainted with the tagline "do not worrying"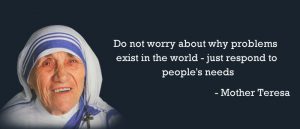 The art of living teaches us to dissolve all your worries because at the end of it, they are not going to do any good to you. Have faith in the almighty, if he has brought you into the situation, he will definitely take care of it. Let the past pass with smile because God has something special for you. Teach your children that faith in God is the key!
6. "Love people around, don't judge them"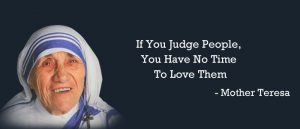 If you will keep judging people, you will have no time to love them!! So, it's important for mothers to teach their children that judging will bring good, neither to you nor to the person you are making judgement about. But, loving can create miracles and transform worst into the best!!
7. "Every Mother must teach their children to use kind words while speaking"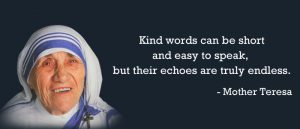 All the education, all the teachings and everything else is worthless, if you can't use kind words while talking to people. Every mother should make it clear to their children that the most important lesson they can learn from their life if "speaking kind words".
Celebrate Mother's Day 2018 – Inspirational Mother's Day Quotes