Imagine the beauty, this world would have been, had there been a little of the motherhood in every heart. All of us would have been satisfied with love, life, and living. There would have been no wars, no form of human created destruction, and no hate, in nutshell.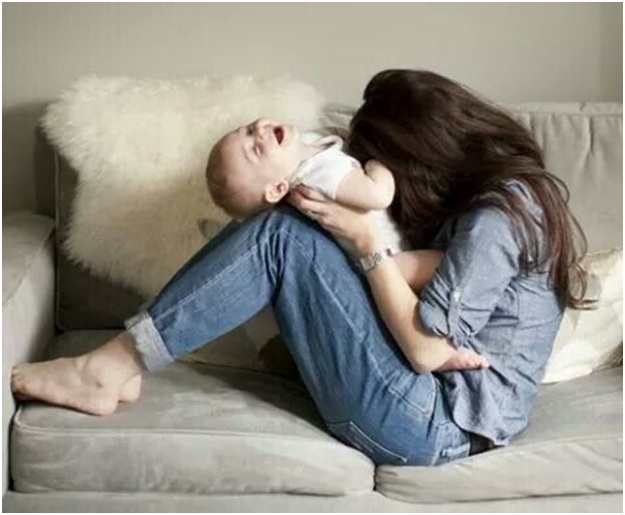 A mother is unquestionably the greatest creations of God! Her odyssey from the day she bears her child till she dies, is strenuously inspiring. A mother's spiritual love acts as a mascot for her children, making their life a celebration. The affection in her eyes outdoes any form of love!
At www.mothersdaycelebration.com, we believe that the message should get entrenched deeply in every cell of our soul & body. Mother's day 2019 is going to be celebrated on 12th of May and it's the time to celebrate motherhood. We have some some immensely inspiring real life stories to testify the strength motherhood is. Let's read them to get inspired once again…
Livey Van Wyk & her unflinching Faith being a Mother
In her teen Livey got pregnant. At the same time she was diagnosed with HIV. Not only she audaciously gave birth to her child, but later she also became the youngest mayor of Namibia.
The story of Livey Van Wyk is one of the best examples of a mother's perennial love! At the tender age of 17, Livey was diagnosed with HIV and that was when she was pregnant. But, she did not surrender to the circumstances that was not in her favour.
Probably, it was the motherhood inside her that gave her this kind of strength. Even after getting rejection from everywhere she decided to fight. At the time, when HIV infected people were not infected and it was considered a stigma, Livey announced her about her HIV status. She also gave birth to an absolutely healthy baby boy, Remi who has now turned to 13. She and her child share a very strong bond and she has often been spotted quoting that her child is her greatest strength. She never stopped winning and after completing her studies became the youngest mayor of Namibia.
Neveen Barakat : An Audacious Single Mother
Naveen had a six year old daughter when she lost her husband in an attack that took place on a school. Also, in this attack three of her children were injured she herself suffered permanent disability. She was also injured mentally seeing many people with highest level of injuries. Some of them with missing hands, some with legs missing, and many more. Her father was also killed in the blast and she was paralyzed mentally too. But, Barakat did not succumbed to the circumstances and the unwelcome havoc that she was encountering. She did whatever she could to raise her children normally. She showed to the world that mother inside you can give the strength to come out successfully from any kind of adversity. There is a soulful connection between mother and her children that kind of strength.
Mother Teresa: The Lady who Taught the meaning of Motherhood
Born in Albania, Mother Teresa devoted her life to mothering the world. She was the real meaning of motherhood. She started her Charity Missionary in India (Calcutta). Beginning this work in 1950 she made every effort to look after and mother the sick, poor, dying, and orphaned. She became a nun at a very tender age and decided to help the world grow. Her act was one-of-its-kind super example of how motherly love and compassion can alone make a huge difference.
Let us celebrate this beautiful gift of the almighty "motherhood". Let's make every mother feel that she is awesomely unique creation of God. Let's make here realize that the world exists because she exists. On the occasion of Mother's Day let us make her feel as special as she has made us feel. Let us bow our heads in front of the Lord and pray to keep this precious creation, "mother" flourishing always.